A few months ago, I was looking for a PoE+ switch in order to power all my Raspberry Pi projects by PoE. A friend of mine gave me an IT contact who sold me a HPE 2530-24G PoE+ (J9773A) for only 100€ (as second-hand).
As an IT systems and networks administrator, I'm often working with this kind of equipment. I'm really satisfied about this model but there is still a problem : fans are noisy…
As you know, ventilation is essential to avoid overheating especially on PoE switches.
After some research on the internet, I found this video about HPE Aruba 2530-24G regarding fans upgrade : https://www.youtube.com/watch?v=52KWzGsAkLQ
Mine is not an Aruba branded switch but the chassis/model is the same.
First step : disassembly
The first step was to remove the top cover of the switch. There's only 12 screws to remove, then you can swipe the cover to the rear of the switch and then access inside of it (Figure 1).
As you can see on the left, there are two integrated fans for cooling. These fans are provided by AVC (model DB04028B12U) powered by DC 12V with 0.66A giving 10000 RPM (Revolution per Minute). These fans are noisy and provide a high-pitched sound which is not pleasant for a home use (about 40dB).
Second step : find replacement fans
It was not really hard to find spare fans. I focused my choice on Noctua's fans (high quality fans) powered by DC 12V with 0.05A giving 5000 RPM (two times slower than original fans).
Here is the perfect model that I found : NF-A4x20 (Figure 2)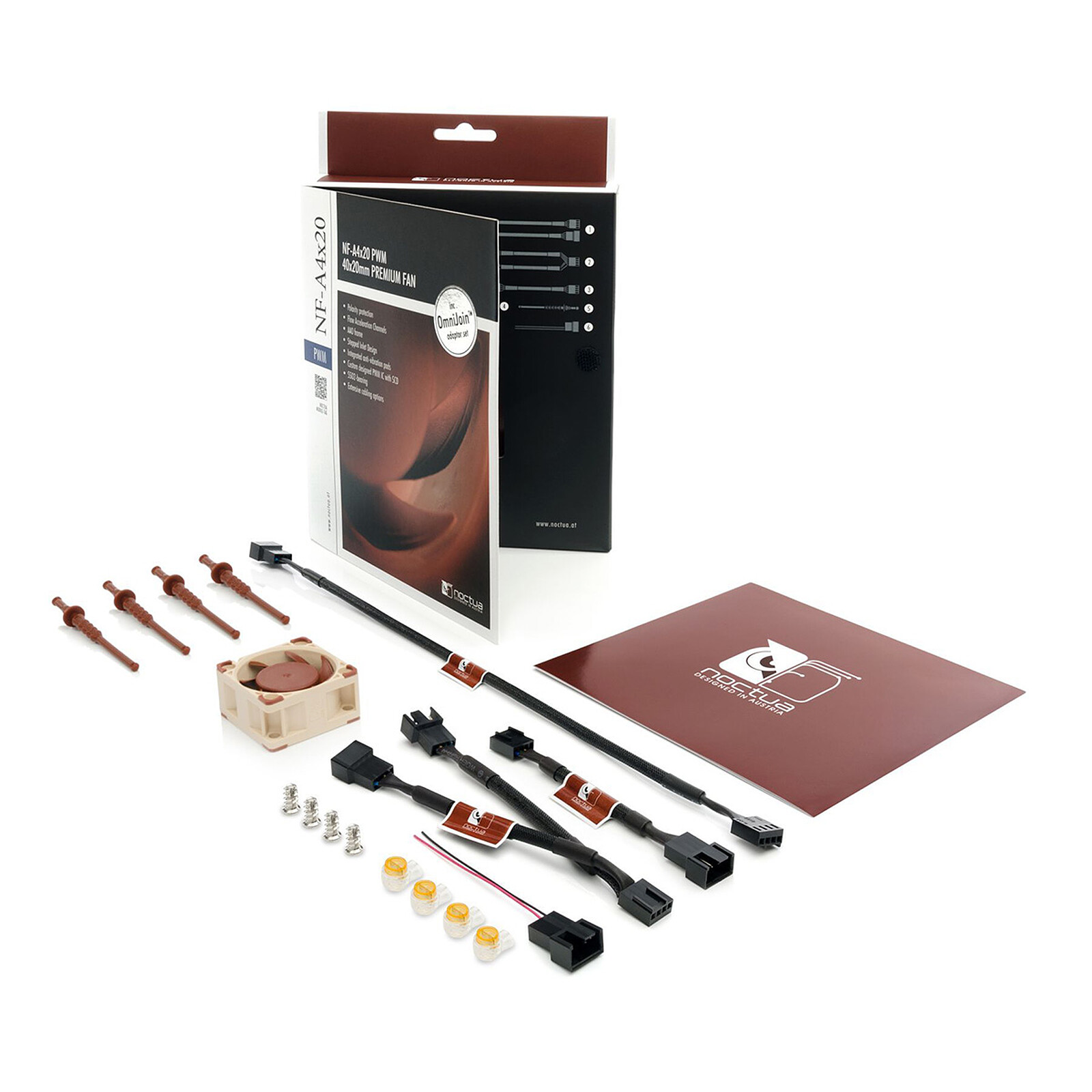 You can get full specifications at Noctua's official website page for NF-A4x20 PWM.
I worried about the "slow" rotation speed of Noctua's fans comapre to AVC's but after checking fews Reddit threads and Amazon comments, peoples using theses fans on switches did not suffer any damage to their equipments.
Third step : modding the switch
As you can see on the picture below (Figure 3), there are no screws to maintain fans in the chassis, both are kept by metal arms.
By a simple comparison between AVC's fans and Noctua's one, you can see that :
Depth dimensions are not the same : 28mm for AVC against 20mm for Noctua. In order to maintain these new fans, you just have to bend the metal arm only on one side (Figure 4).
4 pin connectors are not the same : a piece of plastic prevents a perfect connection of the plug. You can cut it with a simple cutter (Figure 5).
Conclusion
Replacing HPE 2530-24G PoE+ switch fans is very easy. After few hours of use, the noise didn't exceed 25dB ! But above all, there's no more high-pitched noise !
New fans are recognized by the system, there's no error on Web UI.
More over, I did few temperature measures with orignal fans and modded fans : the temperature can vary from 1°C to 2°C (more) with Noctua's fans.
Warning :
Any modification on an under warranty equipment will result in a loss of this warranty.
I didn't recommend making this modification for equipment intended for professional use.
I cannot be held responsible for any failure on your equipment if you make this modification.